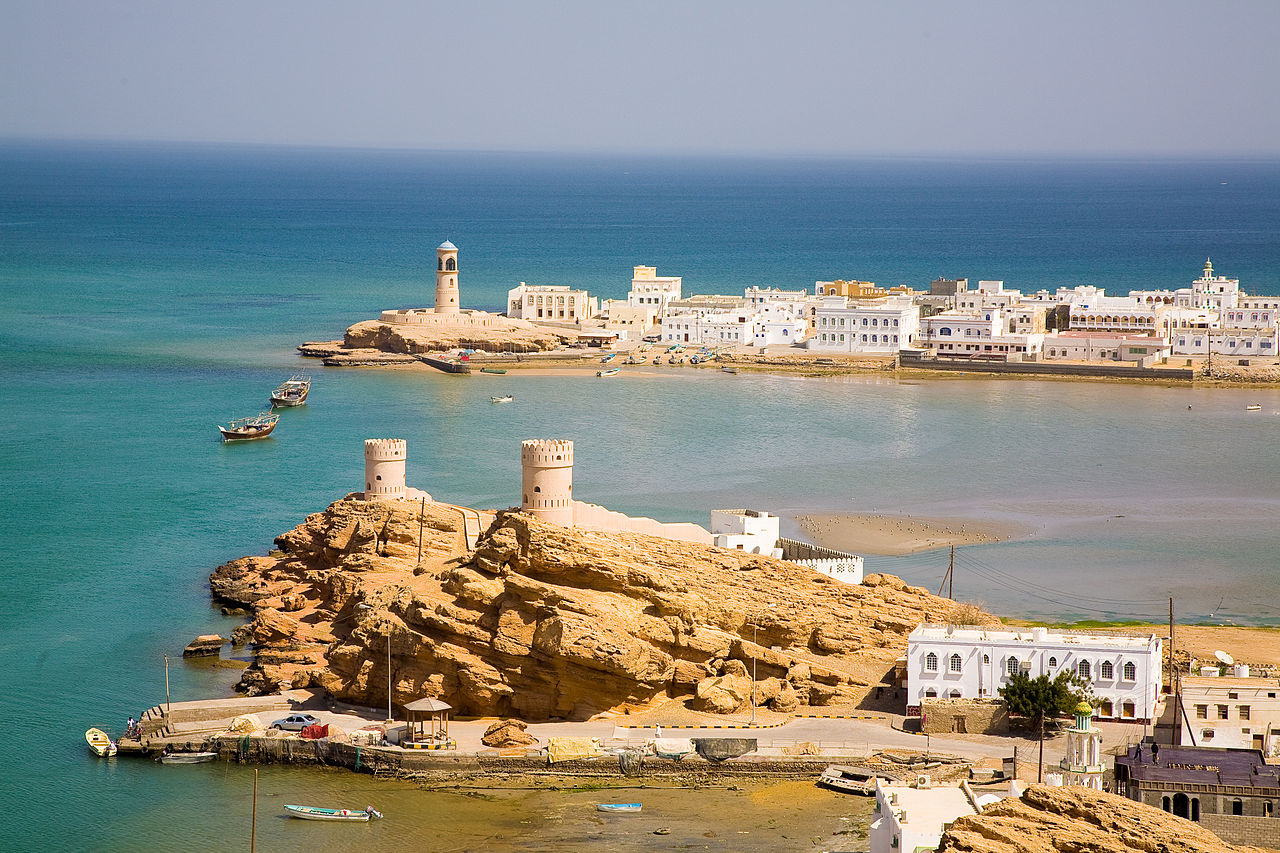 Oman is an Arab country on the southeastern coast of the Arabian Peninsula in Western Asia. It is officially known as the Sultanate of Oman and Islam is its official religion. Muscat is the Oman's port capital which sits on the Gulf of Oman. It is surrounded by mountains and desert. Muscat is famous for its modern, marble-clad Sultan Qaboos Grand Mosque. It is also famous for its antiquity which you can see in the shopping malls with cliff top landmarks such as the 16th-century Portuguese forts, Al Jalali and Mirani, looming over Muscat Harbor. Oman is one of the most famous tourist attraction in Middle East Asia. Each city in Oman has some specialty that are enough to attract you to travel again, to learn, and keep it in your memory forever.
In this article, we are going to discuss about 5 best places to visit in Oman that enables to make you understand little about Oman beauty and you can easily make travel through cheap flights. Let's start with the one –
Sultan Qaboos Grand Mosque
It is the main mosque, located in the capital city Muscat. As the name implies, it has 50m dome and prodigious Persian carpet, the mosque can accommodate up-to 20,000 people. The classical Persian Tabriz, Kashan and Isfahan design traditions are implemented in four years to design the mosque which contains 1,700,000,000 knots, weighs 21 tonnes and nearly 28 colors of shades used.
Wahiba Sands
It is a region of desert in Oman which covers 180 kilometers north to south and 80 kilometers east to west, with an area of 12,500 square kilometers. It was named for the Bani Wahiba tribe. It is best known for camping in the beautiful dunes of Wahiba Sands and for safari car riding in the wonderful desert.
Jebel Shams
It is a popular sightseeing area located about 240 km from Muscat, a highest mountain area located in northeastern Oman north of Al Hamra town.
Wadi Ash Shab
It is located in the Gulf of Oman, best for swimming, hiking and relaxation. You can carry following things to enjoy at Wadi Ash Shab as – good hiking shoes, flip flops or water shoes, waterproof dry bag and phone case, goggles and quick-dry towel. It is one of the exotic places for pleasant tour and stay.
Nizwa Fort
It is situated in the Nizwa city of Oman. Nizwa fort is one of the most wonderful castles which represents unique history behind it.
We hope you like our 5 best listed places. Fly with Oman Air, a world class luxury airlines that offers affordable, international flying experience in the Oman country.