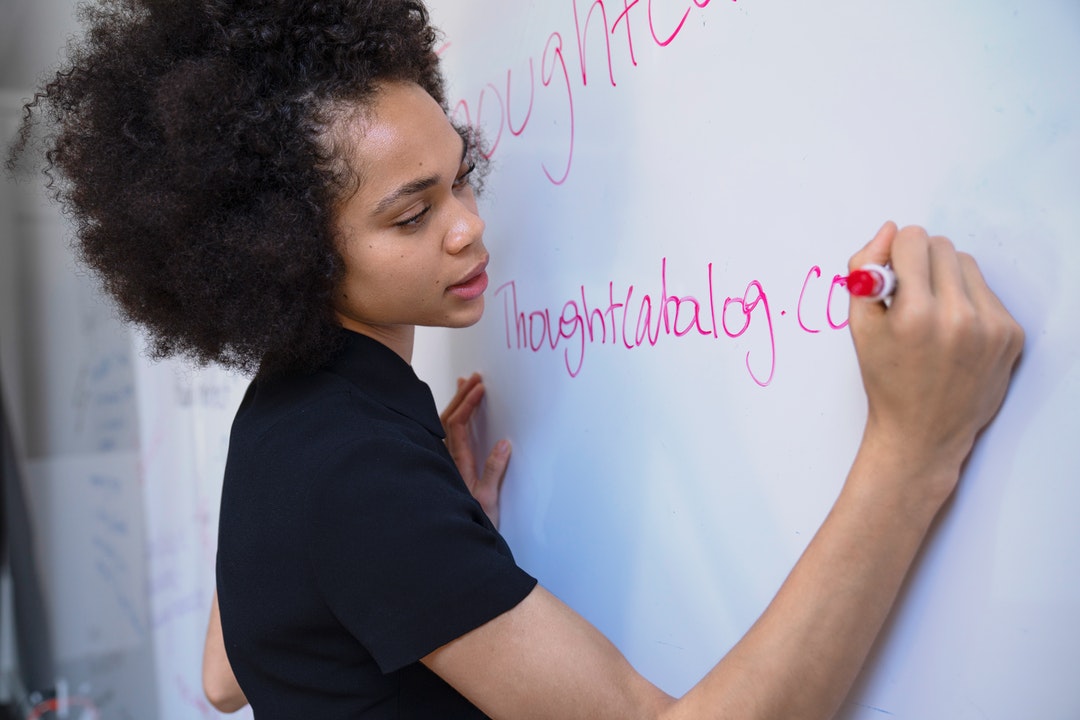 For years, teachers relied on chalkboards to help them teach their students in their classrooms. But back in the 1990s, the first SMART Board was invented. It changed the ways in which teachers could get their points across to their students.
It took a little while for the SMART Board to catch on. But today, there are millions of classrooms all across the country that have an interactive whiteboard hanging up in them.
Would you like to do an interactive whiteboard installation in your classroom sometime soon? If so, you should know what to expect from the interactive whiteboard installation process.
Today, we're going to walk you through the different steps you'll need to take to have an interactive whiteboard installed in a classroom. Check them out below and then begin preparing for interactive whiteboard installation accordingly.
Start by Selecting the Interactive Whiteboard You Wish to Install
Before you can start thinking about interactive whiteboard installation, you're going to need to choose the interactive whiteboard that you want. There are lots of options to choose from in this day and age.
From the latest SMART Boards to the Promethean ActivBoard Touch, you'll be able to pick from plenty of interactive whiteboards. You should look at each interactive whiteboard online to see what it brings to the table.
You should also consider what it's going to cost you to invest in the interactive whiteboard that you want. They can run you anywhere from about $1,000 to well over $5,000 in some cases.
Do your homework on all your various options and select the interactive whiteboard that you like the most.
Decide Where You Would Like to Put an Interactive Whiteboard
Once you have an interactive whiteboard picked out, you should begin to give some thought to where you're going to put it. You should be able to hang a whiteboard up almost anywhere in your classroom.
More often than not, teachers will choose to take a chalkboard down and put an interactive whiteboard in its place. But you might also like the idea of keeping a chalkboard around and using an interactive whiteboard to supplement it.
Whatever the case, you'll need to pick a dedicated spot for a new interactive whiteboard. You should select a location where it'll be easy for you and your students to use it.
Choose an Interactive Whiteboard That Is the Right Size
One of the things that teachers don't always realize is that interactive whiteboards come in a wide range of sizes. Most of them will be either 65 inches, 75 inches, or 80 inches.
You need to know this because you'll be in charge of choosing an interactive whiteboard that is the right size for your classroom. You should determine which size you want an interactive whiteboard to be by thinking about:
Where you're going to put it
How you're going to use it
Where students will be seated while looking at it
You want to pick a size that is going to fit into the place where you want to put an interactive whiteboard. You also want to pick a size that is going to make it possible for all your students to see what's going on when you're using your interactive whiteboard.
Arrange for an Interactive Whiteboard to Be Delivered to Your Classroom
Because interactive whiteboards are so big, you're probably not going to be able to go and just pick it up from somewhere. You'll need to arrange to have it delivered to your classroom so that interactive whiteboard installation can take place.
After you've picked out the best whiteboard, you should schedule a delivery for it. You should make sure that you buy the interactive whiteboard along with any and all accessories that you might need for it.
Hire a Company That Specializes in Interactive Whiteboard Installation
Since interactive whiteboards tend to be on the pricier side, you might not want to install one on your own. One false move could result in your interactive whiteboard falling to the ground and getting broken.
Instead of tackling interactive whiteboard installation yourself, you should hire a company that specializes in putting them up in classrooms. There are companies that do almost nothing but install interactive whiteboards all day long.
A company like this will have a good understanding of how to:
Mount an interactive whiteboard to the wall using the proper brackets
Run the cables for an interactive whiteboard while concealing them from plain sight
Set up the document camera and projector for an interactive whiteboard
You might think that you're cut out to do some of these things. But all it takes is one mistake to mess up an interactive whiteboard installation.
It's why you should leave it up to the professionals. They'll be able to hang your interactive whiteboard up for you without encountering any issues along the way.
Make Sure an Interactive Whiteboard Is Plugged In Properly
One thing that you should make sure of when you're installing an interactive whiteboard is that it's plugged in properly. The last thing you want to do is hire a company to come in and do interactive whiteboard installation only to discover that you don't have the right plugs set up for it.
If you have to do it, you should call on an electrician to step in and install additional electrical outlets in your classroom. They'll make it so much easier for an interactive whiteboard installation company to do its job.
Tinker With the Alignment and Focus for an Interactive Whiteboard
As long as everything goes according to plan during your interactive whiteboard installation, you should have your board up and running in no time. But there will be some last-minute adjustments that you'll need to make to your board to use it to its full potential.
More specifically, you'll need to have your interactive whiteboard installation company tinker with the alignment and focus on your board. Otherwise, your board might end up being all out of whack and almost impossible to use.
By making just a few minor adjustments to your interactive whiteboard, a company can put you in a position to begin using it right away. You and your students will be able to see everything clearly on your interactive whiteboard from the start.
Test Out an Interactive Whiteboard and Ask Questions About It
After everything else is all said and done, you'll be able to take an interactive whiteboard out for a test drive. This will give you an opportunity to see exactly how an interactive whiteboard works.
It'll also provide you with a chance to ask an interactive whiteboard installation company any questions that you might have. You'll be able to familiarize yourself with your board by learning everything you possibly can about it.
Your interactive whiteboard installation company is going to have to hang around for a little while anyway to clean up after themselves. So, why not take advantage of this by throwing some questions in their direction?
It would also be worth inspecting the quality of the interactive whiteboard installation that just took place in your classroom. If you see anything that concerns you, you shouldn't hesitate to bring it up.
Most companies will offer some kind of warranty on their work. As a result, you'll be able to have them come back in to make adjustments to your interactive whiteboard if something is wrong with it.
But you and your students are going to want to begin incorporating your whiteboard into all your daily lessons. So you shouldn't be shy about mentioning anything that might concern you right after your installation.
A company might be able to perform a quick fix for you that'll make all the difference in the world while you're using your interactive whiteboard for the first time.
Interactive Whiteboard Installation Will Change the Way You Teach
For far too long, teachers throughout the country had to rely on little more than chalk and erasers to provide students with instruction. It made their jobs so much harder than they had to be.
Interactive whiteboards served as an answer to their prayers. These whiteboards revolutionized the educational system and gave teachers a better way to connect with their students.
If you haven't had interactive whiteboard installation done yet, you should change that ASAP. You'll be blown away by how much more effectively you're able to teach when you have an interactive whiteboard by your side.
Would you like to read more informative education-related articles? Find them by browsing through the rest of our blog.